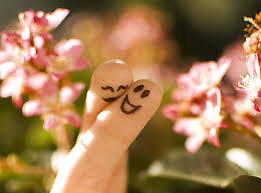 FAQ's below; for any other questions please don't hesitate to contact me.
GPDR
How do you comply with GDPR's policy on Privacy? Please click on the link below.

GDPR

What should I say in my first enquiry email to you?
You can tell me what it is that is difficult for you
as an individual or as part of a couple and how long
you have had this problem, or, if you feel hesitant regarding putting anything of such a personal situation on an online form, please feel free to wait until we meet.

Is online work best and how does it work?

Due to a high number clients I now only offer Video work. We have all become more used to video platforms over lock down. I had carried out Online work for approximately 10 years prior to lock down & I can connect to people with ease & work at relational depth. I am also qualified to work online - which is important. & something you should check out when choosing a therapist.

Initial (up to) 30 minute consultation appointment

This gives us a chance to get an overview of your difficulties and to get a sense of what it would be like to work with each other. It may be helpful to think of it as an information sharing session i.e. you can tell me a) what the problem is, b) when it started c) what if anything you have already tried to do to address the problem, d) why you think that did not work? I suggest you have a think about what questions you want to ask me and take a note of them. The consultation appointment is not a counselling or therapy session, it is an exchange of information, The time can soon pass & you may feel you didn't have time to tell your 'story'.

How much do Counselling and Therapy sessions cost?
Therapy appointments cost £65 per session for individuals, £75 for couples. If you are an individual with sexual problems the cost
will be £65

How long do sessions last?
The session lasts for 'a Therapy hour' - which is 50 mins in Therapy & 10 mins for the Therapist to write up the session notes.
Sometimes, if clients don't make full use of the session i.e. they are finished saying what they want to say that day. although I encourage exploration and feedback, we don't need to deliberately find something to fill out the remainder of the session & in that situation we may finish early, bit the choice is always yours.

How do I pay for my sessions?
Clients book and pay prior to each session and you can do both by clicking on the following link Book With Me

What happens if I have to cancel a session?
If you let me know 24 hours prior to cancellation that you will not be able to attend, no cancellation fee will be requested.

I am unemployed and can't afford the cost of private therapy, do you offer any concessions?
I would advise you to seek therapy via the NHS e.g. start with your GP. Be as specific as possible , many areas offer
Psychosexual Therapy in various locations in the UK. There may be long waiting lists

*What if we start therapy and I feel we are going down the wrong track?
I will check out, (review) with you as we go along, if you think we are focusing on things that are helpful regarding your problem. I
always encourage people to raise any worries about this with me and/or to gently address any misunderstandings, as I shall do
with you.

How long are sessions and how often will we meet?
Sessions are long 50 mins long and frequency of sessions depends on both the problem and what clients wish. I will be honest
with clients about how best the problem will usually be addressed. Some people only want one session, others may feel they have
reached their goal in e.g. four sessions and I would recommend 6 sessions for people that have anything other than minor or one
off problems to deal with, e.g. my boss has asked to speak to me on Monday, I can't stop thinking about this and it is making me
highly anxious'. How can I stop worrying? This is one worrying issue causing anxiety - people with e.g. relationship, sex or love
problems usually need longer term input.

I just want to ask you a question will that cost anything?
Quick questions are answered in a normal Email and of course it is free.

I have problems in my relationship, can I have therapy without my partner?
Yes you can, however research shows us that the best outcome will be reached if both partners attend together.

Where can I check your qualifications?
You can find me listed as a Senior Accredited Therapist on COSRT website COSRT (College of Sexual and Relationship
Therapists) as a Psychosexual & Relationship Therapist. I am a registered Supervisor with COSRT, working Psychotherapeutically.
I am also Accredited with ATSAC (Association for the treatment of sexual addiction and compulsivity) ATSAC I am also registered with
ACTO the (Association of Counsellor's and Therapist's Online) website. As well as STOPso's original training with offenders, I have updated to get the COFRA 123 and COFRA Partners certificates
After our first meeting, client's shall be sent a contract for them to view full terms and conditions. This helps protect both
Psychotherapist and clients.